Smartphones have only been around for just over two decades but the impact they have made is undeniable. This is evident from the number of people currently owning smartphones. As it stands, nearly 77 % of Americans are reported to be owners of smartphones making the smartphone the most quickly adopted consumer technology of all time. Even seniors have not been left behind, according to the same reports, 42 % of seniors aged 65 and older own a smartphone. And these figures are only going to rise henceforth.
There must be a very strong reason why smartphone adoption is very high and it can only be that they have made living so much easier. Smartphones have revolutionized communication, social life, healthcare, education, and entertainment. Basically, anything you could possibly need is now delivered straight to you via a smartphone. It is hard to imagine how life was decades ago when there was no cellphone.
If you are confined to your home for either medical reasons, mobility difficulties or just out of choice, a smartphone can be your companion and your lifesaver. Ideally, you can live independently without needing any assistance from your family or friends. This gives both you and them peace of mind. If you are in this category and you desire to live independently,  this article is for you. You will learn the various ways you can use your smartphone to make your life at home simpler and easier.
Read on.
Communicate to anyone anywhere
One of the most obvious uses of the smartphone is communication. This was the intended use after all. The world of communication has been made better and simpler using smartphones. They say the world has gotten smaller thanks to such technology and it is indeed true. The fact that you can communicate with someone who is at the other end of the world is a marvel that would have seemed impossible just a few years ago. You don't only get to communicate with people using audio means, you can actually see them. In real-time!
With popular apps such as WhatsApp, Facebook messenger, Skype among others you can see your loved ones as you talk to them without having to meet them physically. All you need an internet connection. You can share so much through video call that you wouldn't via audio-only. You can practically help your loved one cook or help your child with their homework. You can supervise so much just using a smartphone. Video calls make you feel as though you are right next to your loved one even when you are miles apart. Aside from video calls, you can also share videos of each other's milestones and events. Even if you are not mobile and have to stay home, you can still watch your nephew's baptism.  So cool, right?
The audio and visual aspects of smartphones have made communication not only easy but very interactive. You don't have to travel all the way across the world to see your loved ones, just get yourself a smartphone and ensure that you have an internet connection and communicate with anyone anywhere without leaving your home. And in case of any emergencies, you can instantly call your contacts and alert them.
Operate your home gadgets and home devices
Ever heard of a smart home?  A smart home is a home where a lot of functions and operations are automated. You don't need complicated devices to operate your smart home,  you can automate these tasks and even control their functions using your smartphone. Once synced, you can control all functions by clicking on your smartphone or giving a voice command. A smart home allows you to free up a lot of time that would otherwise be spent on these menial tasks, you also get to spend very little time on your feet. A smart home is very ideal for an elderly, handicapped or people with mobility challenges as it gives them some independence. Once everything has been set, they can do so much without needing assistance. With a smartphone, you can automate tasks such as:
Lighting bulbs. This may not be something you have probably thought of but if you've ever fallen down in darkness you would understand the convenience of switching your lights on and off with your smartphone. You can also schedule the on and off lighting or pair with motion sensors such that the lights go on immediately you walk into a room and off immediately you leave the room.
Keeping your kitchen inventory. You can sync your smartphone with your smart fridge to keep tabs on your grocery stock. When the stock goes low, your smart fridge then makes an online order of your groceries. You can also sync your smartphone with your kitchen appliances like the stove so you can shut it off when surfaces become hot or if they are unattended to.
You can mow your lawn with smart lawnmowers. Just sync the device with your phone and with a command on your phone, your mower will scan around for areas to mow. The same applies to smart vacuum cleaners. There is just so much automation that you can control with a smartphone in your home to free your hands. All these automation enables you to live independently.
Keep your home secure
The scariest part about living alone is insecurity but with a smartphone that can be sorted out. You can install your CCTV camera and have it synced with your phone. You can then monitor every corner of your home from the phone and even get alerts when there is any slight intrusion.
You can see who is outside your house or whatever is going on around the house on your phone, without having to go outside. You can also alert the authorities with your phone whenever there is a breach of safety.
Store important documents
Up-to-date smartphones have been created with an ample amount of space. This space allows you to store all your files, details, documents, or any other kind of information. This storage allows you to get access to anything you have on your phone easily. For those whose phones don't have a lot of storage space, worry not you have not been left behind.
You can opt to store your info on SD cards or on the cloud. Cloud storage allows you to keep any kind of information that you need in a place that you can easily access. You can delete the information from your phone to free up space but you will still have the information in a place that you can access at any time. And NO, you won't leave your home when you need to access any of this information.
Keep your social life active
Social came to revolutionize our social lives no doubt and what better way to stay active in social media than to use your smartphone. You can share so much with your friends and family through social media. And the fact that you can connect with old friends and family from all corners of the world, is amazing. You also keep making friends online who share so much with you. We all know this is so much easier than making friends in real life. There is no space for feeling lonely with a smartphone and social media. Social media can make you feel happy, loved and worthy.
Make purchases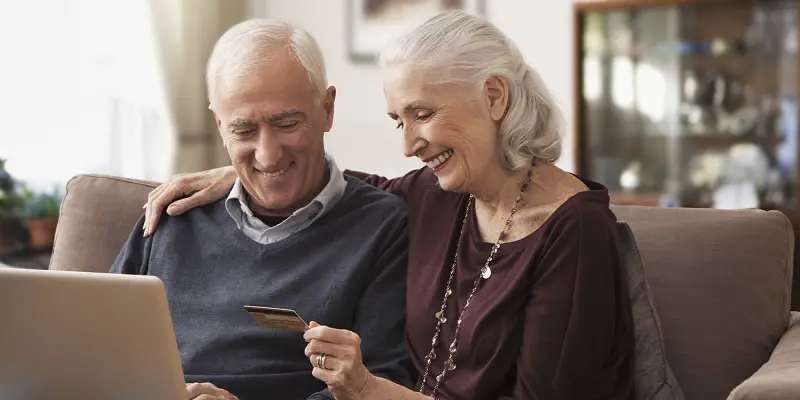 Living independently involves not having to call your friend or next-door neighbor to pick some grocery items for you on their way back from work. From the comfort of your home, you can log in to your favorite store's website, shop for whatever you want and request for the items to be delivered right to your doorstep. There are even delivery packages where the items are delivered and put away where they need to be.
Aside from groceries, you can order cooked food to be delivered to you every day at the exact time you take your meals. If you prefer ready to cook foods, with your smartphone you can get the service. Shopping with your smartphone is pretty common in the U.S., more than half of the population make their purchases online using their phone according to the Pew Research Center survey. The best part about shopping online is that you are better informed through the reviews left by others.
Keep track of your health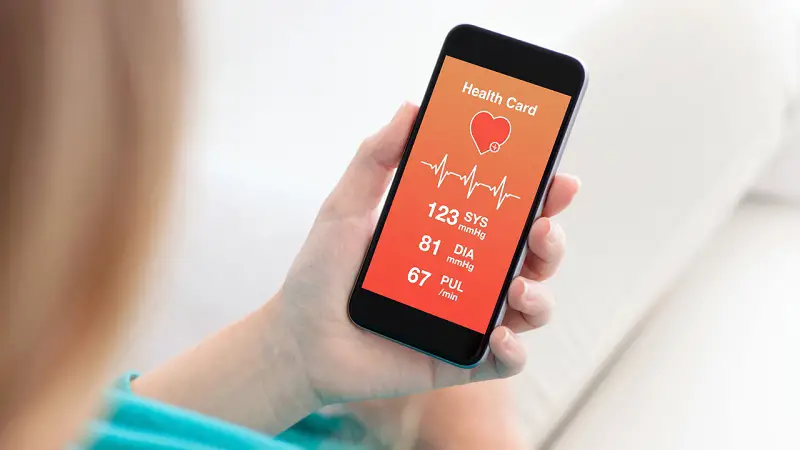 Smartphone technology has revolutionized healthcare, there is now m-health that has increased the healthcare-patient engagement. There are also several health Apps that can help you keep track of your health. If you are wondering how an App can possibly help you live healthily, here are just a few ways you can use your smartphone:
Have a face to face appointment with your healthcare provider
Send information to your physician
You can receive your test results
Schedule reviews and check-ups
Monitor your weight, heart rate and track your fitness goals
Connect with support groups (people who have the same conditions as you)
Self-diagnosis
Keep track of your diet changes
There are so many healthcare Apps that you can use, among the top reviewed apps include:
Headspace. This powerful app helps you keep track of your mental health by constantly checking the state of your mind. It also includes emergency SOS to help calm down your mind and take you through meditation exercises.
Jefit. In place of a personal trainer, you have this app that helps you create your fitness goals, routine and track your fitness goals. You can also interact with others who share your fitness goals on their website, just sync the App with the website and you've got yourself moral support. The free version has over 1300 exercises.
BlueStar Diabetes. Used by Type 2 diabetic patients to track their blood glucose levels. The app also sends educative info on proper diabetic lifestyle and diet. If you have any questions, you can also connect with other diabetes educators to ask and learn more.
AliveCor. You can use to monitor your heart rhythm, blood pressure, and weight.  It detects the slightest change in rhythm. You can send then results to your email or straight to your healthcare provider.
Canopy Medical Translator. You can use it to interpret medical terms and phrases. The translations are available in 15 languages.
With these and many other healthcare apps, you don't need to have someone living with you or coming every day to check on you. Once you have downloaded the apps, you just keep track of your health and if you see anything alarming, you just contact your healthcare provider.
Do business
Thanks to smartphones, conducting businesses is no longer confined to offices and workstations. You can hold and attend meetings right at the comfort of your home seeing that it is even hard to get people in the same place at the same time.
You can hold video conferences with amazing apps such as Zoom
You can also use emails to communicate with these people.
You can hold brief meetings on social media groups or CMSs such as Asana, Trello and the likes.
Aside from meetings, you can use smartphones to contact people anywhere in the world while in your home so you don't have to leave your bedside to talk to your clients or suppliers. With a few clicks on your smartphone, business moves on as normal.  A smartphone also gives you access to the internet. Gone are the days you had to walk to the nearest cyber to send emails, do research or find some info. A smartphone allows you to surf the web for information that can help you in conducting your business. Smartphones give you access to business news and business sites that can all be reached without you having to leave your home.
Get entertained
You don't need to invite anyone over for you to feel entertained and you certainly don't have to go out either. You just need your smartphone and you can access so much to entertain you. If you are a music lover, iTunes and the likes will keep you entertained all day. Gone are the days when you had to wait for days, even months, to get the latest song, Smartphones came and made everything easier. With the ever-growing internet presence, listening to music has been simplified. Granted, you have to pay for the songs but isn't it so much easier?
You can watch movies online, sports, or binge-watch on Netflix all night. There are so many ways to get entertained when you have a smartphone. You can stream or download anything you want on your phone then watch it later.  The movie world is extensive and you can get content in any language. And the cherry on top, you don't have to get out of your house to get access to these movies. All this is done while you are lounging at home. Another means of entertainment that smartphones have given us access to our mobile games. There was a time if you wanted to play an online game you would have to go all the way to the cyber or game shops and wait in line. These games are now available to you on your phone.
Learn
Studying? No one really likes all the fuss that comes with studying, you know, going to the library and spending hours searching for the book with the right content. Reading through blocks of non-attractive texts, pages on end. Smartphones give you access to thousands of online libraries. These allow you to get information that you might not get in an actual library. You also don't have to worry about flipping thousands of pages or dealing with bothersome dust. Online libraries let you search for the exact information you want. This allows you to go directly to the page with the content saving you hours of meaningless tasks.
Another way that smartphones have helped with education is through online studying. You can now take full courses online. You get lectures that have been written by actual lecturers and even communicate with your fellow students. This gives you the whole school experience without having to go to an actual school. If you are for one reason or another confined to your home, there is no excuse to not continue with your studies.
Conclusion
All in all, smartphones have made living so much easier. All the things mentioned above are what you can achieve with a smartphone when you're inside your house. This takes your independence to a whole new level. You don't have to rely heavily on other people as you can have so much done by yourself. You can control your home devices, security, almost anything in your home without having to get out of your comfort zone. You can keep your social life active. You can even find a date!
A word of caution though, do not overdo it. While a smartphone can help you live independently, it can also leave you a loner which can lead to depression. When you can, ask your friends and family to help you with a thing or two. We are humans after all, and we were meant to depend on one another.