When the sunset years approach, there are many changes that take place in one's life and yes, many decisions to go with these changes. It is a time in life when slowing down and taking a rest from the youthful hustles and bustles is much-appreciated thanks to the body being a little bit delicate but healthy if you've been keeping busy, working out, and eating healthy. It is actually a time to enjoy a life well lived.
Part of the crucial decisions one will have to make is where to live. Accommodation is one of the top determinants of retiring well in addition to others like finances, health, and community support. Senior housing definition in this industry is housing which meets the physical, medical, and personal needs of seniors as they age. This is in terms of safety, security, and access.
Our senior housing guide lists several housing options available to seniors as well as what it takes to make the right housing decision.
Making a big decision – What to consider?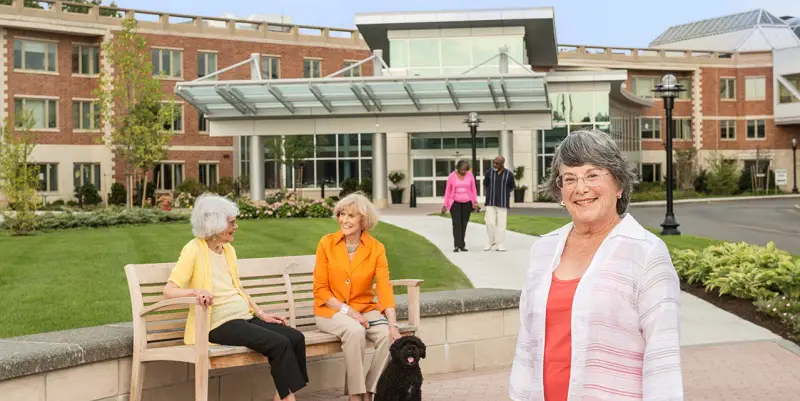 They say where you live determines how well you live. This statement has never been truer than when deciding where you will spend your sunset years. Considering your immediate needs is important. However, beyond your needs lie your dependants and those who will be around to support you. Take a look at the factors listed below.
Location. Will the location of your preferred accommodation be convenient for you? Are social amenities like the local stores or shopping mall, medical, financial, and other facilities? How about the road network? Will you struggle to get around because of poor road network? If you are not driving yourself around, is there easy access to other forms of transport?
Where to stay? In your own home, you will incur modification and maintenance costs as well as the cost of having a caregiver. In an assisted living facility, your will incur boarding related costs. All the same, weigh your options alongside other factors and see what works for you.
Is the surrounding secure? How fast can you get help in the event of an emergency? Bear in mind that the elderly are usually a vulnerable and easy target for robbers and the widespread scams. Consider a place with important security features like an alarm system, police patrol, manned gate, and a strictly supervised resident access. Also consider being close to people (friends, family, or caregiver) who can constantly check on you to ensure your safety and who can respond fast to your distress call.
Maintenance. Daily and periodical house maintenance routines like mowing your lawn and the everyday housework are not easy tasks for a senior. For this reason, it could be better for you to opt to live in a senior's facility where you will not have to bother about these tasks or organize for assistance.
Physical requirements. Whether you need help with personal activities like bathing and eating or medical related tasks like taking medication or reporting to the doctor for your therapies, you will need to think about it at the point of deciding about where to stay. Look for a place that accommodates a caregiver or one in which senior housing help is available and accessible. This is important especially if you suffer from conditions like Parkinson's disease, Alzheimer's disease, osteoporosis, and others.
Emotional requirements. Will you need to stay around family and friends or would you like to live in a community with other seniors to form a wider social network?
Senior housing options
Having considered all factors, it is important to note that starting early can be really helpful. Have information about the different options available to you, their pros and cons. If your decision will involve family members or an attorney, the more reason you need to start early. Most options are senior housing for 55 and older seniors which is actually the age at which they are either retiring or thinking about retirement.
Here are the different types of senior housing you will need to consider.
Aging in place
Remaining at home is often an easier option for most people. This is because they are not cut off from the family, friends, and environment they are used to. Research has established that an estimated 90% of seniors aged 65 years and above prefer to staying home rather than moving to an assisted living facility.
If you own a home, making a few modifications to suit your needs and take care of your safety will be all that is required. You can also consider home care services for a well maintained habitable house.
However, homestay can only be favorable if,
The area is safe
You are not overly delicate medically or otherwise and will therefore only need help with the day-to-day tasks
You have easy access to social amenities and the transport network is good and safe for you
You have equity in your home enough for it to be modified to meet your needs
You can afford home maintenance services
The cost implication
Several costs are associated with retiring and remaining in your own home.
These include:
Property tax
Insurance
Property maintenance costs
Modification and improvement costs
Normal living costs including food, health care, cleaning and maintenance
In-home care with the national average in home care cost ranging between $19 – $20 per hour.
Home healthcare cost with the national average at $135 per visit
Smart technology gadgets installation and maintenance for closer supervision especially for health purposes
Mortgage payment if any
Continuing Care Retirement Communities (CCRCs)
Just as in a community, a CCRC is a facility that combines assisted living, skilled nursing, and independent living facilities in one area or property. This gives seniors access to all levels of care allowing them to transition in the same place with their changing needs. For spouses aging together, the CCRCs present a very good option since they can stay close even with different care needs.
A continuing care retirement community will be good for you if:
You and your spouse anticipate the need for health care as you age
You wish to relocate once and settle in the same place for the rest of your life and still remain independent as long as possible
You desire to enjoy quality amenities and smooth transportation around. These facilities are known to be equipped with top-rated amenities like spas, restaurants, golf, health care centers, swimming pools, and more to keep someone active throughout their sunset years if they so wish and if their health allows.
You want to have ready access to professional care and help now and in future without worrying about the usual out-of-pocket payments.
You want to live comfortably without being bothered about day-to-day services like laundry, yard maintenance, cooking, and housekeeping.
You wish to stay in a place with guaranteed security
You can afford the high initial entrance fees and some monthly fees
The cost implication
Different CCRCs have varying charges depending on the services offered and facilities available. However, most if not all of them charge an upfront entrance fee of $ 100,000 or more sometimes up to 1 million dollars depending on location, facilities, and services offered. In addition to this, they will also charge subsequent monthly fees which typically range from $ 1,000 upwards.
Aside from accommodation itself, these charges will cover
Taxes
Insurance
Repairs, replacements, and maintenance
Utility bills
Meals
Transportation
Entertainment/recreation activities
Educational programs
Healthcare
Independent Living (IL or ILF)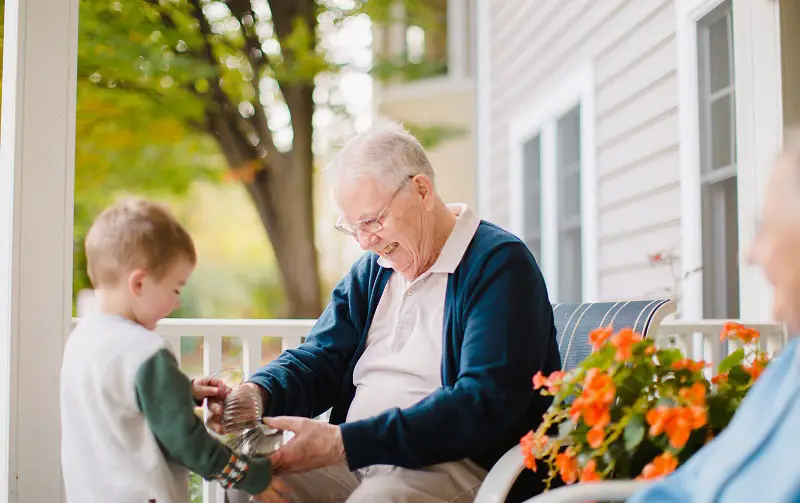 Independent living facilities are exclusively built for seniors who do not which to lose their independence. These people maintain an active lifestyle keeping in contact with their social networks and living a normal life but with some caregiver support. The facility will offer social amenities like security, entertainment, recreation, shopping centers, and others. It may also have:
Meals
Regular or periodic housekeeping services
Medication assistance including providers
Independent living facilities usually have apartments, separate condos or townhouses. Seniors are responsible for furnishing and maintaining their own spaces unless they need in-house service which can be organized for them at a fee. Health care services are usually not part of the housing plan, therefore, residents plan for their own healthcare separately. However, they try to make sure that the service is easily accessible to the residents within the facility or offer outside facilitation if need be.
You will benefit from an independent living facility if:
You need to maintain your independence but still benefit from a little senior housing help including medication support, help with personal tasks like bathing, dressing, and sometimes eating
You do not need to be concerned about house and yard maintenance, cleaning, and other tasks around the house
You don't want to be tied down to watching over your home when you need to travel
You want to be free from home upkeep and management
You want to form social networks and enjoy life
The cost implication
Unlike in the CCRCs, independent living facility require a monthly rent payment which may range between $ 1,500 and $ 6,000. In the case of extra in-house, healthcare, or other services, extra fees will apply. Others will require one to pay an upfront deposit which may be the same as a month's rent. It is important to note that independent living facilities usually come with varying costs so do your research, compare costs, and if possible talk to the sales counselor of each facility to get to know the finer details.
This housing option may benefit from funding from the federal government under section 202 which applies to seniors in the low-income bracket.
Nursing home
A nursing home is is a facility established to provide professional nursing care. This facility targets delicate seniors with medical conditions that require care on a full-time basis. Usually, one would be admitted into a nursing home after being discharged from hospital following admission or during a chronic disease that may not get better with time. A nursing facility needs to be certified by Medicare to qualify for funding by Medicare.
There are two types of nursing facilities:
Intermediate care facilities (ICF). ICFs provide up to 8 hours of skilled nursing care daily to its residents.
Skilled nursing facilities (SNF). This facility will provide 24-hour skilled nursing care to its residents and will take in critical patients with the recommendation of their doctors.
Services provided in this facility include:
Custodial care including feeding, bathing, dressing, and movement-related help like getting in and out of bed, washroom visits e.t.c
Medical care including medication management, treatment, and medical procedures from licensed doctors, nurses, or other specialists
Rehabilitation
Therapies including speech, physical, occupational, and others
Social services
Meals
A skilled nursing facility is a good option if:
Your medical, physical, and other needs are too risky to be provided in your home
You require 24 hours of medical services and supervision
Your doctor orders your admission
Cost implications of nursing homes
The cost of staying in a nursing home, in general, will range from $6,600 per month and more depending on the level of care being given.
Assisted Living (AL or ALF)
An assisted living facility offers seniors much more beyond mere accommodation. It is intended for people who require assistance with ADLs and medication management. Seniors live in housing units that resemble apartments and get assistance from caregivers. This facility accommodates people with conditions like Alzheimer's who have cognitive, incontinence, and mobility challenges because of their condition.
Healthcare services are typically provided by separate entities but can be arranged for by the facility's management.
Services offered in an assisted living facility include:
Assistance with ADLs
Housekeeping and cleaning services
Medication management
Security
24-hour care services
Transport
Meals
Medical services or facilitation of medical services
An assisted living facility will be good for you if:
You are dependent on assistance and you may not get it at home for one reason or the other
You want to leave your family and friends to their own space without feeling like a burden
The cost implication
It is estimated that the cost of staying in an assisted facility could range between  $2,500 and $4,000 a month. However, one could benefit from Medicare or Medicaid if they qualify.
Memory Care
Facilities for memory care are intended to meet the needs of seniors suffering from Alzheimer's, dementia and other conditions that affect memory. They are sometimes part of the other facilities but it is not uncommon to find a memory care facility operating as a single unit.
Services offered in a memory care facility include:
Provision of security throughout
Full-time care services
Therapy
Some facilities will offer monitoring technology installation to allow for close monitoring either in the facility or in their homes.
Safety installations
Housing options for seniors by the federal government
Not all seniors can afford decent housing after retirement. The federal and state governments have several programs with subsidized housing for such seniors. Usually, one will qualify for these housing based on their income.   The Department of Housing and Urban Development (HUD) is the federal government agency that deals with housing needs in the United States.
Section 8 HUD housing program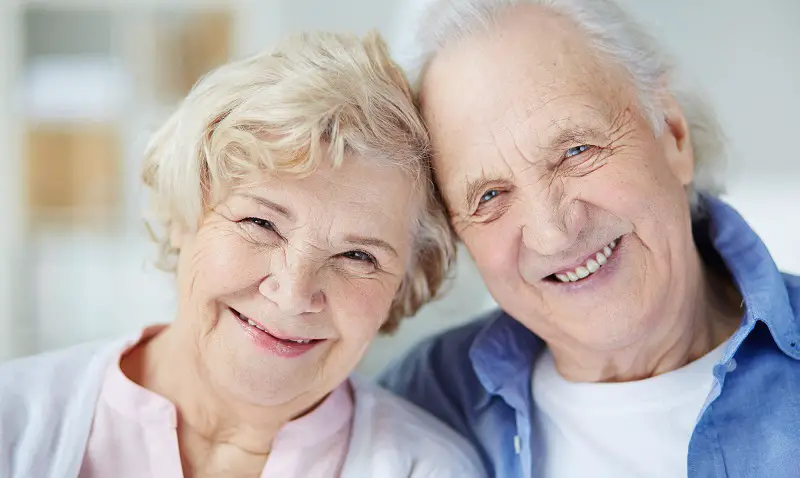 Section 8 HUD program, also known as the housing voucher program, offers subsidies for rental senior housing for low-income households. These vouchers, given by the government, are handed to landlords to cover a part of the rent amount allowing the holder to pay only a part and not the entire rent amount. A voucher can be used in a different state from where it was issued only after the holder has resided in the issuing state for one year.
HUD's voucher program caters for all including senior citizens but is not easy to get. You may have to wait longer to benefit as the waiting list is usually very long. To qualify for the HUD program, one's income must be lower than 50% of the average income in the area they intend to reside.
Section 202 Supportive Housing for the Elderly Program
Section 202 housing program is exclusively for the elderly. The federal government advances capital to nonprofit organizations to build houses that are favorable for the elderly in the low-income bracket.
Low-income seniors aged 62 years and above qualify for this program. Apart from getting a place to stay independently, they also have access to housekeeping, meal, and transportation assistance.
Senior housing for veterans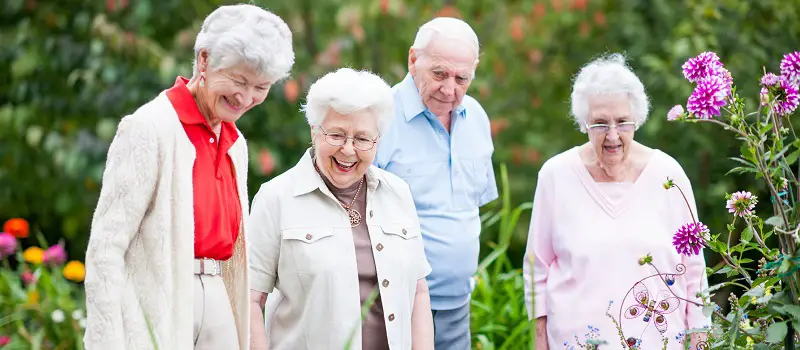 Under the United States Veterans Affairs, veterans have access to housing in communities set apart for veterans. Housing options include:
Community living centers. These centers provide long or short term nursing care to veterans. Being in a community set-up, this facility gives residents the feeling of being at home. Family and friends are allowed to visit them. Services offered include skilled nursing care, rehabilitative care, and social work. These centers are typically found near VA medical centers.
State veteran homes. These are state-owned facilities providing nursing, home, and adult day care to residents. Each state has at least one veteran home to serve veterans. Depending on the regulations, some veteran homes admit veterans' spouses while others are strictly for veterans.
Community nursing homes. This is a skilled nursing home that caters for veterans and will offer the same services as other skilled nursing homes but only to veterans. Veterans have access to full-time skilled nursing care based on their medical need and physician recommendation.
Community medical foster home care. These homes provide skilled nursing care in a more private setting.  Unlike in the other institutions where VA covers most of the costs, foster home care costs are paid for by individuals. The cost of this type of senior housing based on income and an individual's needs will range between $ 1,500 and $ 3,000 per month.
Conclusion
A variety of housing options are available to elderly people of all walks both by the private sector and the federal government. However, it is important first to know where and how to find senior housing that meets your specific needs. Secondly, it is important to know how to apply for senior housing stay and services. The application should be done only if you are sure you are eligible for the housing option you have selected and are equipped with the necessary information.