For seniors, old age comes with a host of changes and challenges that more often overwhelm them emotionally. Also, due to their advanced age and high dependency on assistance, more seniors over the age of 60 face different forms of elder abuse. These include exploitation, physical abuse, neglect, abandonment, and more. Regardless of whether an elderly person has an abusive personality or not, such situations sometimes encourage caregiver abuse by elders. 
This is usually reflected as fear, frustration, anger, moodiness, sadness, and outbursts by the elderly. Caregivers then become the immediate recipients of these negative emotions which if not addressed, more often than not translate to abuse. Based on statistics, America has up to 50 million unpaid caregivers. That's way more than the number of paid professionals, and the numbers are rising. A good percentage of unpaid caregivers are family members and close relatives.  
Sadly, more and more caregivers continue to endure in silence to the point of suffering from anxiety, depression, and other psychological disorders. This is because most of them are not well prepared to handle the often demanding responsibilities and pressures that come with elder care. Most are unaware of the available support resources or proper steps to take to address the abuse meted out to them by the seemingly fragile elderly people they care for.  
Some caregivers risk abusing the elderly or turning to substance abuse as a result. The greatest challenge is that very few caregiver abuse cases, if any, are reported. 
What is caregiver abuse by Elders?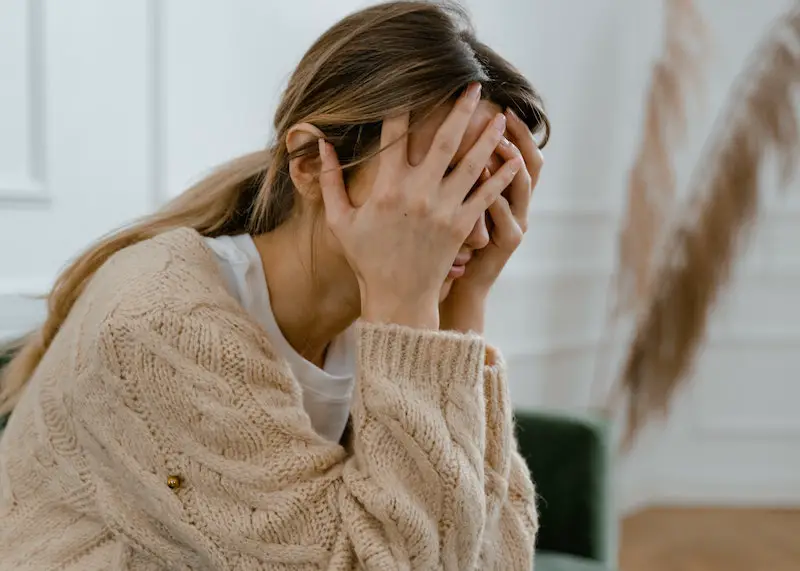 Abuse refers to the physical maltreatment of a person which eventually leaves a negative physical, emotional, or sexual negative impact on their lives. A caregiver is any person 18 years and above, an agency, institution, or organization that assumes the legal or contractual responsibility of an underaged child, the sick, the elderly, or the incapacitated.  
You've likely heard of elder abuse by the caregiver to the elderly. That usually involves physical injury, deprivation of food and/or medication, neglect, financial exploitation, or emotional abuse. On the other hand, caregiver abuse by elderly loved ones or patients can happen in any place like at home or institution of care.  
In these cases, the elders being cared for become abusive to their caregivers. Unfortunately, not much is said or done about the abuse of caregivers by the elders. This behavior may be a result of an abusive personality or being overwhelmed by their increasing dependency on assistance. 
Can I resolve caregiver abuse easily?
Mostly, abuse of caregivers happens in the home particularly when family members are the ones that take up the caregiving role informally. Abuse for caregivers may not be easily diagnosed and will in many cases be difficult to resolve for the following reasons:  
The assumption by caregivers that violence due to mental health conditions such as schizophrenia or conditions associated with old age should be understood and borne with patience.

 

Often, the caregiver is put in a position of having to choose between their health and that of the one they care for. Most sacrifice their health for the latter without knowing that it is possible to find a solution and strike a balance between the two. 

 

Narcissistic behavior by seniors or previous situations which strained the relationship between the caregiver and the elder.

The caregiver could be enduring abuse with the excuse that the patient suffers from old age conditions or incapacitation that affect their mood and behavior.

 

Caregivers find it harder to report and convince authorities or those concerned that they are the ones facing abuse. The reason is that society, more often than not, will excuse a senior's violent behavior. 

 
As it seems, caregivers may not have as much protection, statutes, and supportive services in place for reporting abuse as the seniors they care for. Due to the sympathy that the elderly and disabled receive, even filing a police report sometimes does not yield much. No, wonder caregivers end up not reporting cases of abuse to the authorities.  
Nevertheless, this should not discourage caregivers from taking steps to address abuse against them. This is because finding a solution means that they can appropriately handle abuse cases and still care for their senior loved ones.  
Types of Abuse
The aim of abusers is to gain control and power over their victims using various ways. Abuse comes in many forms but is generally divided into two categories, intentional abuse, and unintentional abuse.   
Unintentional abuse 
Unintentional abuse refers to the type of abuse where the senior who is abusive does not view their actions or behaviors as abusive.  This type of abuse is easy to overlook and may go on for a long time without being diagnosed.  
Intentional abuse
Intentional abuse of caregivers means that the senior expressing violence, narcissism, resentment, or other forms of aggressive behavior, are aware of and can take responsibility for their abusive actions. Intentional abuse against a caregiver includes:  
Physical and sexual abuse

involves bodily injury by hitting, biting, grabbing, scratching, and other forms of sexual abuse like masturbation without the consent of the victim and indecent exposure.  

 

Verbal abuse

involves hurling insults, name-calling, saying hurtful words, threatening, degrading, intimidating, humiliating, coercing, or yelling at the victim. 

 

Emotional or psychological abuse

includes abuse that causes emotional damage to the victim. This includes verbal abuse, denial of rights, turning children against the caregiver in a family setting, manipulation, and isolation of where the caregiver can go, who they can talk to, or what they can do. 

 

Neglect and abandonment

are where the physical, social, and emotional needs of the caregiver are neglected. For instance, being denied the chance to take a break, rest, or arrange for respite care to attend to other pressing issues. 

 

Financial or economic abuse

where the caregiver is denied her rightful remuneration and other financial benefits for the job they do. They can also be denied the right to work elsewhere to earn a living. 

 
10 Signs of caregiver abuse
Here are 10 common signs of caregiver abuse. Watch out for when the caregiver is:  
Withdrawn, unhappy, irritable, and always in deep thought. 

 

Always looking worn out, anxious, and stressed. 

 

Living with poor hygiene, looking unkempt, and self-neglecting themselves.

 

Always unsettled and shows signs of fear and trauma.

 

Having trouble sleeping or experiencing nightmares.

 

Losing weight and even appetite sometimes because they hardly have time to settle down to a decent meal. 

 

No longer involved with others or in activities they used to enjoy. 

 

Showing up with unexplained marks from physical injury such as scratches, bites, or bruises.

 

Appearing with damaged aids for instance broken eyeglasses and frames 

 

Having feelings that the abuse is their fault hence the fear of external intervention 

 
Identifying the cause of caregiver abuse by the patient
The first and most important step to addressing abuse is to identify abuse against caregivers and its cause. Currently, more than half of the older adult population in America between the ages of 85 and 90 need family caregivers to assist them with activities of daily living.  
These loved ones need family caregivers more than they need other types of caregivers. That's because it's perceived that family caregivers understand their needs better and it's not as expensive as hiring a professional. Most are willing to give care without asking for anything in return.  
Surprisingly, caregiver abuse by family members whom they care for happens a lot. Family caregivers are more likely to be on the receiving end of abuse compared to their professional counterparts.  
Why do family members get abused more than professional caregivers?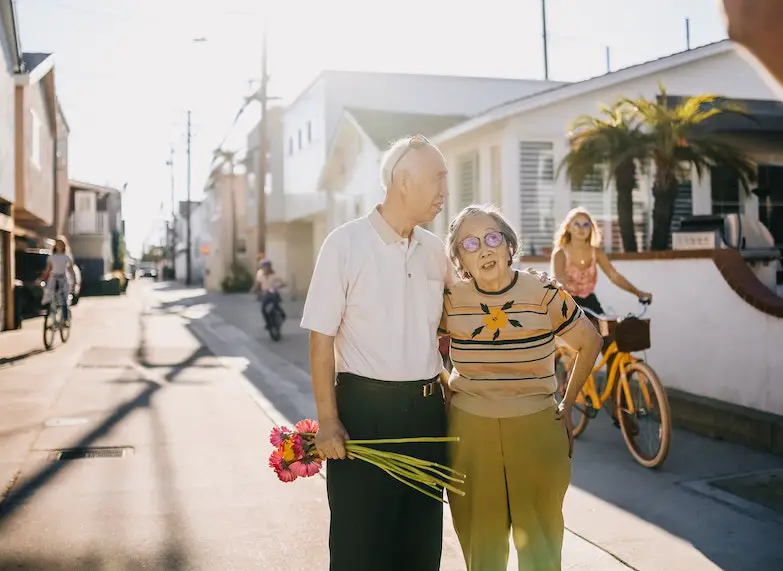 This is due to a combination of various factors including: 
The personality of the senior and a history of abusive and narcissistic behavior that is carried over into old age. 

 

The characteristic or tendency of the caregiver to be gentle, patient, and overly endurant such that they become an easy target because they won't complain.

 

An overstimulating environment or a triggering care setting.

 

A patient that is older so they have a higher dependency on assistance with activities of daily living. The thought of losing their independence can be frustrating and overwhelming to a point of resenting the caregiver. 

 

The relationship between the caregiver and the senior also influenced abuse. For instance, there is a high likelihood for seniors to abuse family and relatives and not professional caregivers. 

 

Not having family ties/emotional bonds with the senior could also be a cause of aggression. The caregiver may not know the senior so well as to understand their needs nor be familiar with how they should handle the patient. 

 

The emotional impact of transitioning into old age and a life where one is cared for full-time can cause distress, anxiety, and eventually aggression. 

 
It is vital to identify the cause of aggression and abuse among seniors to be able to provide the necessary support not just to the seniors but also to their caregivers. Failure to address abuse for caregivers often leaves them with feelings of self-blame, anger, inadequacy, or frustration.
They can even feel overwhelmed and guilty affecting their well-being and the quality of care that they give the seniors. Support comes in many forms. It may include: 
Treating injuries.

 

Offering psychological counseling.

 

Guiding the caregiver to explore the root causes of the abuse.

 

Helping them to address the problem.

 
What to do if you're experiencing caregiver abuse by elderly

It is important to acknowledge the abuse and violence that caregivers may experience at the hands of their patients. Caregiver abuse by patient seniors being cared for is not uncommon.  
After realizing that you are undergoing abuse, it is important to take immediate steps to address the situation. The reason is, continuing to endure the situation exposes you to the effects of abuse including depression and other mental or physical health disorders. Here are the steps that you as a caregiver can take to address abuse.  
Consider therapy 
Addressing and solving abuse alone can be difficult for victims. This is where therapy comes in. In therapy, the caregiver walks the journey of recovery together with a professional. A mental health professional will help you to: 
Identify the type of abuse that you are going through.

 

Evaluate the cause and triggers of the abuse.

 

Evaluate the extent of the effects of abuse in your life.

 

Address the negative emotions and the effects of abuse.

 

Cope with abusive situations or where necessary escape from abusive situations.

 
A mental health therapist will take you through the healing process. You'll be able to regain control over your emotions, diagnose the underlying health concerns and recommend the appropriate treatment. Further, therapists can engage your patients where necessary and help both sides cope with situations and resolve conflicts.  
Some common therapies or combinations of therapies that your therapist might recommend are:  
Mindfulness techniques 

 

Equine-assisted activities 

 

Cognitive behavioral therapy 

 

Group therapy 

 

Eye movement desensitization and reprocessing (EMDR)

 

Narrative therapy 

 

Art therapy 

 
Through therapy, you'll learn to create a safety plan for yourself if you intend to continue giving care.  
Create a safety plan
Therapy helps you address resentment and helps you to disconnect from your past. You can start over building a healthy relationship with your loved one from a point of understanding. It puts you back in a position of control over your emotions.  
Being in charge means that you can create a safety plan for yourself to help you better handle situations of abuse when they arise. This is because you will have understood yourself better, identified, and learned to call out mistreatment for what it is – abuse.  
The role of a safety plan is to equip you with positive steps you can take to handle stress and overwhelming emotions. You will develop skills to process trauma and cope with stress, identify social support that you can turn to when overwhelmed, or seek treatment when depression sets in.  
In other words, you prioritize your health and wellbeing and know when it is time to take action. 
Focus on self-growth
After therapy, you'll realize that you will be responsible for most of the steps you will take. Including, the steps to heal, regain control, and cope better with situations that will arise after.  
In pursuing self-growth, you take an active role in researching information to equip yourself with the knowledge and coping skills required to overcome stress, anxiety, etc.  
You will understand yourself and the person you are caring for. You'll know when and where to seek help when the need arises. If you are working in an elder nursing institution, understand the right channels for reporting abuse.  
Separate yourself from the abuse 
While this may not be an easy decision to make, some situations require that you make tough decisions. This is because abuse from a loved one can be the most emotionally draining and difficult to handle. Therefore, it is very difficult to report abuse from a loved one without being judged.  
For this reason, some dire situations call for separation and looking for alternative care. You can consider other family members or enlist home care services if your financial resources allow. In the event that this is not a viable option, set clear boundaries and learn to prioritize your mental health and wellbeing.  
This may involve taking a break when the abusive behavior gets worse just to cool down and protect yourself. Putting up with abuse is neither good for you nor your loved one. 
When enough is enough, learn to walk away
When you have tried all other means and none seem to solve the abuse, know that it is time to walk away. Walking away does not mean that you do not care about your loved one.  
In this case, you have the option of permanently hiring a professional in-home caregiver. They will probably have the proper experience to better handle your loved one's behavior. Also, you can move your loved one to an assisted living facility where they will get the assistance that they need.  
Conclusion
Cases of caregiver abuse by elders are common. However, caregivers do not have to endure abuse from loved ones or the seniors that they have been employed to care for. Long-term abuse can be detrimental to their mental and emotional well-being. Ultimately, it may affect the quality of care that they give. There is no benefit in enduring abuse. In the end, there is nothing wrong with seeking support.