The Population Resource Center estimates that the number of people aged 65 years and above by 2030 will be 1 in every 5 individuals. This makes it double the population of seniors compared to the previous 10 years and this is set to rise. These people need support not only from their immediate family and the community around them but also from the state government, the federal government as well as other government agencies. The kind of support needed goes beyond to include financial, physical, psychological, health, nutritional, and housing support among others depending on individual needs. Several government programs for the elderly are today available in the United States. Since the Older Americans Act (OAA) was passed in Congress in 1965 to create a seamless transition between adulthood and the senior age, many other welfare programs have stemmed up and are backed by this legislation.
This act was passed into law in 1965 after lawmakers realized that community-based programs for the elderly were utterly lacking. This act created a channel through which the government would fund research, development, planning, and resourcing of community projects towards this noble course. According to the OAA, Older Americans are entitled to:
Enough income during retirement based on the current American living standard.
Good mental and physical health regardless of their economic status.
Access to suitable and affordable housing whose design and location will be determined by their special needs.
For those needing institutional care, access to long-term care as well as government assistance for caring for elderly parents
Access to employment.
Retirement in health, honor, and dignity with access to opportunities to participate in and contribute to civic, educational and training, cultural as well as recreational activities.
Access to community services in a coordinated manner for the vulnerable seniors as and when needed including transportation if they opt for a supported living program.
Benefit from research knowledge which seeks to improve life and happiness.
Freedom and independence to plan and manage their lives and participate in the planning and operation of services in the community, geared towards protecting them from abuse, neglect, and exploitation.
Secondly, there was a need for proper administration of these funds and the Administration on Aging (AoA) was established to oversee this process. Not only that, this body would represent the Federal Government in all matters concerning the senior population. The AoA works through a wider network of 21,000 state and area agencies on aging, service providers, and tribal organizations and keeps a list of all programs for seniors in the network. Programs include legal, health insurance, protection from abuse, care and housing, and financial support.
These government programs under different categories offer immense benefits for seniors over 65.
Financial Programs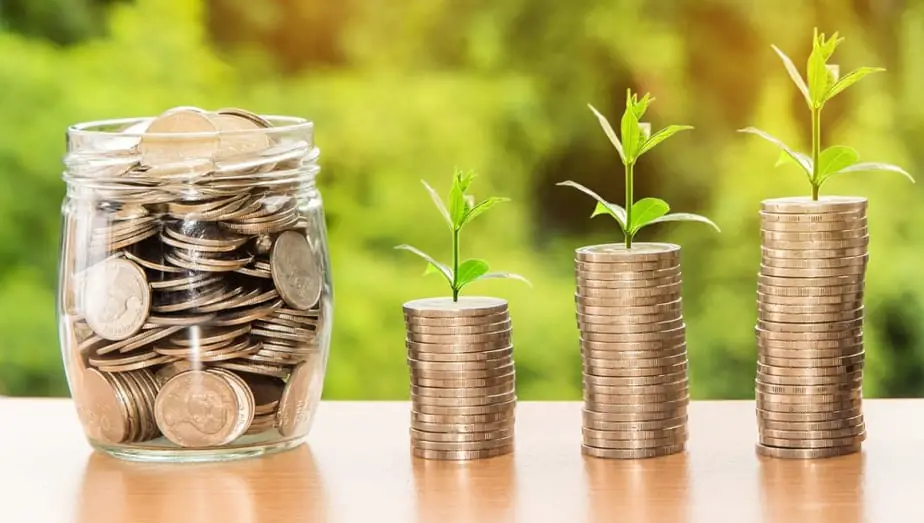 Financial programs, apart from a few like the Supplemental Security Income, do not necessarily give free money, seniors get to benefit from opportunities like prior employment, low income, home ownership and other qualifications. Normally, the government will partner with qualifying agencies through which it will channel grants for low-income seniors and the disabled. However, some programs have been put in place for all seniors.
Social Security is a source of retirement income administered through the Social Security Administration under the federal government. This insurance program includes disability, retirement and survivors benefits. Benefits are dependent on an individual's contributions, in the form of taxes deducted from their wage during their working life. Once an individual is entitled to the benefits, they will receive monthly income till death. For those whose contributions were made from low incomes, the Supplemental Security Income (SSI) may apply.
Supplemental Security Income SSI is a Federal government welfare program that offers cash benefits to seniors of 65 years or older and the disabled of any age who fall within the extreme low-income bracket. To benefit from this program, an individual must have resources not more than $ 2,000 and for a couple, not more than $ 3,000. This does not include primary residence and means of transportation; personal property like furniture, clothing and home appliances; plots intended for burial; educational grants or scholarships in operation within 9 months of receipt and life insurance policy worth not more than $ 1,500. Eligibility for this program may be used as a qualifier for the Medicaid program.
This program offers financial help for the elderly living at home if they are 62 years and above, have equity in their own homes or have paid off all or a significant amount of their mortgage. The Home Equity Conversion Mortgage is the only one insured by the Federal Government. This program loans senior citizens funds through approved FHA lenders as long as they are staying in their homes. The good thing about this facility is that borrowers withdraw a part of their home's equity whose repayment is held off until after they have moved out or upon death.
This tax break, under Publication 524 applies to retired seniors who are 65 years and above or those under 65 whose early retirement was brought about by permanent disability. The eligibility criteria for this tax credit include:
U.S citizen, resident alien or a nonresident married to a U.S citizen or resident alien by the end of the tax year.
If married by the end of the tax year, spouses need to have filed a joint tax return.
Filing as head of household even if your spouse lived with you the first six months of the tax year but with certain further requirements.
An attained age of 65 before the end of the tax year.
Income not exceeding certain set limits.
Health Insurance and Counselling Programs
The Federal Government in conjunction with state governments provide health coverage to deserving American citizens. This program is funded by both the Federal and state government but will have a slight variation from state to state. It offers medical, home health care, prescription, and nursing home benefits to low-income families, deserving expectant women and children and others on Supplemental Security Income (SSI) like the elderly and the disabled.
Medicare is a Federal Government health insurance program exclusively for the elderly who are 65 years or older, some young people with disabilities, and people with the end-stage renal disease. Part A of Medicare covers hospital insurance including inpatient stays, skilled nursing facility stay, hospice care, and certain home health care cases. In the event that a senior is on the Social Security Program, Medicare Part A will be covered in full, Part B payments will be deducted from their social security monthly benefits automatically and Part D which covers prescription drugs may receive up to 90% subsidy. In addition, those on low income may benefit from the Medicare savings facility which gives access to copayments, coinsurance, and deductibles depending.
Food and Nutritional Programs
Overseen by the U.S Administration on Aging agency, this program seeks to offer support to state, county, organization, and community programs involved with food and nutritional assistance to the elderly. This support is given in the form of grants. Some services that AoA offers within such food assistance programs include:
Health Assessments
Nutrition screening especially for conditions related to nutrition like diabetes.
Home delivery of meal services
Plan for meals to be given at senior and faith-based centers and schools.
Nutrition resource centers to offer general nutrition information for the elderly.
Resource center with listings of such programs and the organizations offering them.
Information on the requirements for receiving government support especially by small programs.
Eligibility requirements for seniors who wish to take part in other government operated assistance programs.
Also known as the Supplement Nutrition Assistance Program (SNAP), the food stamp program is one of the free government programs for seniors and individuals on the low-income bracket. This program offers financial help on a monthly basis towards the purchase of food items with the aim of improving the health and nutrition of its beneficiaries. The main indicator of how much help one will get is their total monthly income and sometimes being on the Medicaid program. Applications for this service are done at the county level through the Department of Social Services. Once processed, an individual is given a SNAP card which they will present at the grocery store whenever they go shopping. The program limits beneficiaries to certain retail food stores as well as certain eligible food items.
Meals on Wheels happens to be one of the oldest existing food assistance program in the United States. It offers meals to the elderly at congregate stations or through home delivery. With branches in all states, volunteers who run these programs serve ready-to-eat meals or frozen pre-prepared meals that are easy or less involving to prepare usually by simply warming in a microwave. It also looks into special dietary requirements for those who need such services. Meals on Wheels is funded by volunteers with the help of the federal government.
Medicaid is a health care program that also offers food and nutritional help for seniors with low income. The government stipulates the level of assistance offered by Medicaid, however, any assistance beyond that of the government will vary from state to state. As food assistance is not Medicaid's core service, it partners with other food assistance programs to offer help for nutritionally related conditions free of charge or at an affordable co-payment. Seniors also benefit from nutritional related assessments and treatment which helps determine the food services they will receive and how their food will be prepared.
PACE caters for frail elderly individuals who need considerable long-term care services but not in an assisted facility as this would be an expensive option. This program offers all-round health-related assistance to people who are 55 years or older and have been categorized as frail, incapacitated and eligible for nursing home-level care services by the Medicaid Program in their state. These people usually have several diagnoses with an estimated average of 7 diagnoses per person thereby needing special health care services. Services like therapies, specialty medical service, transportations classified under health requirements, and home care among others are covered under this program.

Care and Housing Programs
The aim of this program is to help people living in nursing homes and assisted living facilities to have an improved quality of life and to get the required quality care. The Ombudsman's function is a federal law requirement for all states and is overseen by the Administration on Aging.
Ombudsmen:
Carry out an investigation of complaints and offer a resolution on behalf of residents living in long-term care facilities.
Conduct education programs that empower and help consumers and offer information regarding long-term care related services in nursing homes and such other facilities to help consumers when making a decision.
Offer assistance related to public policy, legislation and community involvement activities to long-term care facilities.
Offer recommendations towards service delivery improvement and the general oversight of the facility.
Help involve the wider community, family members and long-term care residents in long-term care.
Conduct education for the community about the needs of residents.
This program, funded by the Federal Government, supports families in the low-income bracket, the elderly and the disabled with the homecare funding needed for them to rent, lease or purchase affordable homes. This is done through vouchers which restricts the monthly rental or mortgage payment to a subsidized amount.
This program established by the Federal Government through the U.S. Department of the Treasury, IRS (Internal Revenue Service) partners with the private sector to offer affordable housing particularly to low-income families. This is done by offering tax credits to states. This is determined by an agreed upon formula. States in turn award the tax credits to private sector developers provided that their projects are in line with the federal and state requirements.
This section of legislation was established in 1959 to serve the elderly. These programs are funded by subsidies and grants from the U.S. Department of Housing and Urban Development (HUD) towards the not for profit agencies. They are not the most affordable option, however, seniors with Housing Choice Vouchers can comfortably afford them.
The public housing program seeks to offer affordable housing on a needs basis. It was established in 1937 by the Federal Government under HUD and currently serves the low-income households, the elderly and the disabled. Eligibility is determined by:
A family's or an individual's annual gross income
Condition: the elderly or disabled
Citizenship status
In Conclusion
There are several free government benefits for seniors to take advantage of to live comfortably and honorably. While most programs cater for seniors of 65 years or older, some few agencies actually offer community-based services and free government money for seniors over 50 as long as individuals have met the eligibility criteria.
Taking care of seniors whether at home or in an assisted facility can be demanding to you physically and psychologically, to your finances, as well as to other people who are indirectly involved. Fortunately, both the federal and state governments have taken steps to ensure that both you and your elderly loved ones are covered.
There are programs that address caregivers just as there are those that care for seniors. Usually, help is just an email or an online registration ahead. Sites like Benefits.gov can help you search for the specific assistance that applies to you and to your elderly parent(s) to ease the strain you may be having and accord them a befitting sunset in their lives.